The project is located in Ordos, Inner Mongolia, completed in December 2017, belongs to the government commercial hotel, the exterior wall painting area of about 30,000 square meters, the white color stucco was chosen for external wall with spraying process to create a profound cultural backgroud. With the special formulation, white stucco is an ideal building material of external wall to meet the extreme climate conditions including high weatherability, salt resistance, UV resistance, non- fading, non-alkali, anti-fouling and material life could reach 50 years.
Industry
Building / Commercial Ornamental
Application
Dry-mix mortars (DMM) / Finish & masonry mortar
Descriptions
exterior wall
Manufacture
Beijing Textor Co.,Ltd
Aalborg White ® in Stucco Application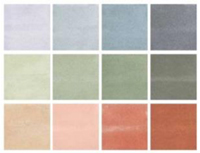 Colouring with Pigments
Bright, rich colours are achieved by combining AALBORG WHITE® with colouring pigments. Colouring is usually achieved with synthetically produced in-organic pigments, which are lime-proof, alkali-resistant, weather resistant, and non-fading.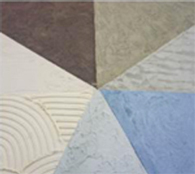 Surface Texture
Plaster and stucco can be applied by machine spraying or by hand troweling, as single or multiple coatings and the surface texture finishing can be designed as smooth or coarse in different textures like float, dash, lace and scraped...