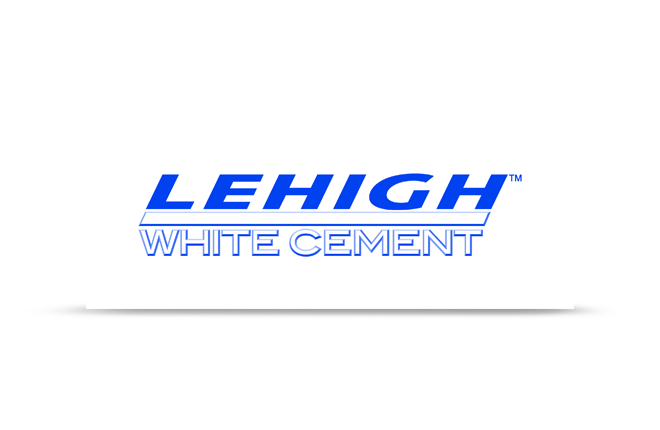 Product details
Lehigh White Portland® Cements conform to the ASTM and AASHTO Standard Specifications.
Supplying all of North America
Two white cement manufacturing facilities; York, Pennsylvania and Waco, Texas
Over 30 distribution sites; bulk and package terminals and import facilities
Most complete line of white cement product in North America
Features
High Whiteness
High Strength
High Early strength
High Consistency in quality
Low Alkali
Type I, Normal
General purpose uses in precast and cast-in-place architectural and structural concrete, pavements/floors and most concrete products.
Type III, High Early Strength
Ideal for precast architectural concrete, concrete masonry, cold weather construction or any application requiring early strength development.
Type II /V Sulfate Resistant/Low Heat of Hydration
Specified when concrete will be exposed to seawater, soils and groundwater with elevated sulfate content or projects in which heat of hydration is a concern, such as dams and bridge supports.