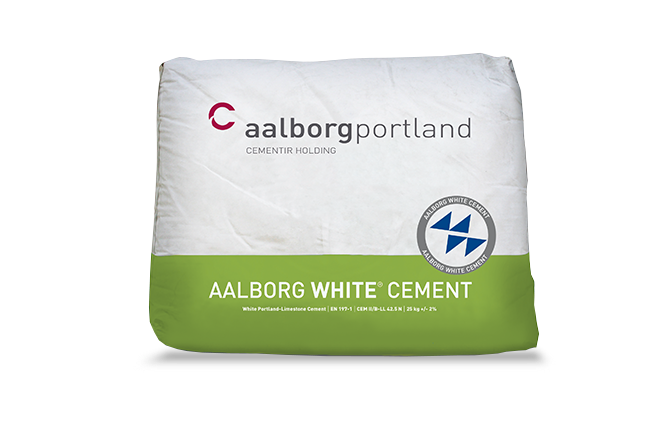 Product details
Produced in Sinai, Egypt
In Middle East Region, Africa, Russia, Latin America and South Asia, we provide 50/40/25Kg Bags, 1.5/2.0MT Sling bags, 1.5/1.7/2.0MT Jumbo bags; shrink wrapped pallets and bulk cement are served.
Features
High Whiteness
High Consistency in quality
Low Alkali
Product Overview
The cement conforms to national/regional standards in the market served.
Aalborg White ® CEM II/B-LL 42.5N
 
 
Made in Egypt
Physical Properties
Strength (MPa)
1 Day
16
2 Days
24
28 Days
48

Initial Setting time

Mins
150
Whiteness
Hunter L
92
Fineness
m2/kg
550
Chemical Properties
SO3
%
2,4
Alkalies as Na2O
%
0,4
CA3
%
6
Loss on ignition
 
13,5
Filter the technical information
Please select at lease one filter.