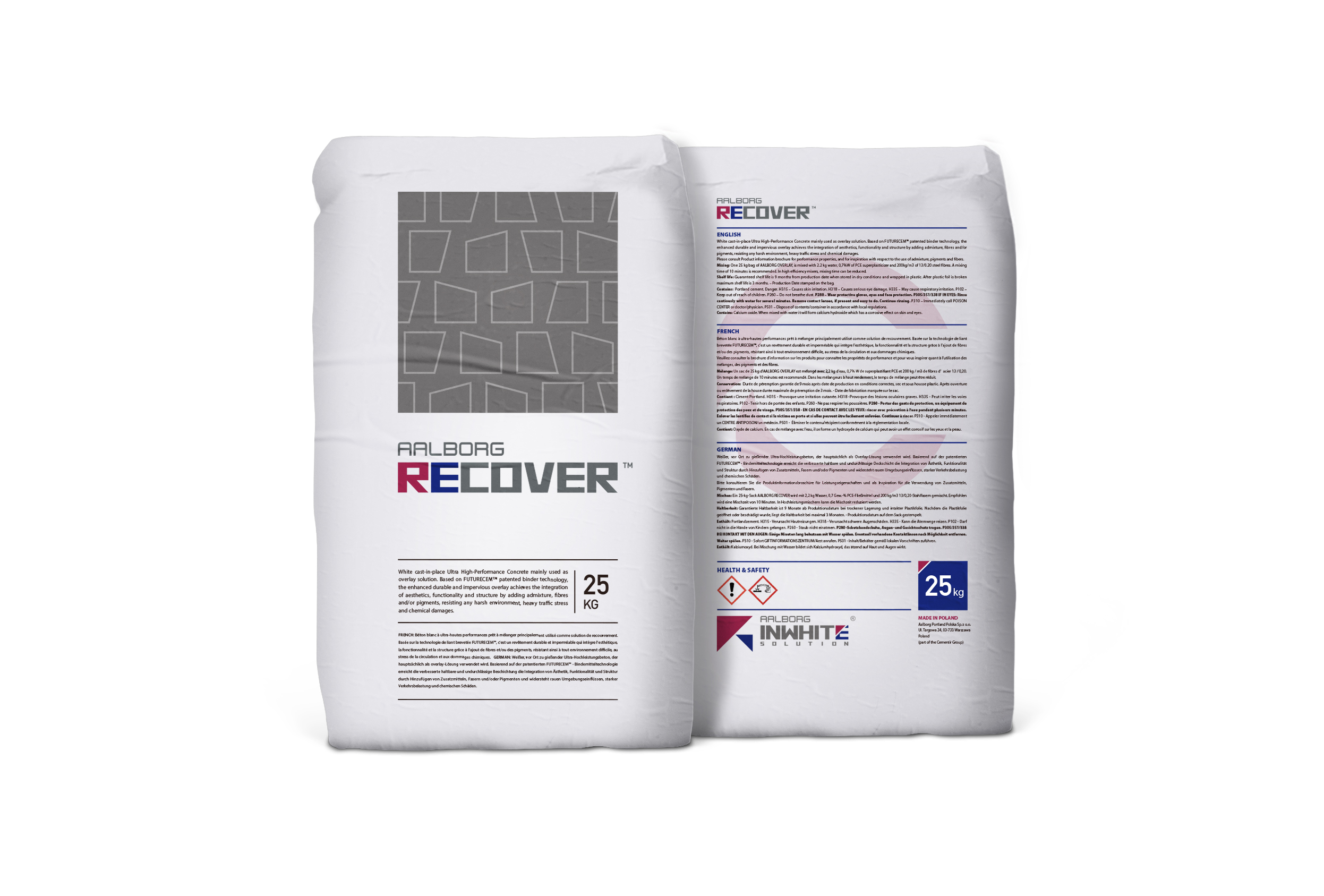 White cast-in-place Ultra High-Performance Concrete mainly used as overlay of bridges.
Based on FUTURECEM ® patented binder technology, the enhanced durable and impervious UHPC material helps your project to achieve the integration of bridge aesthetics, functionality, and structure, resisting any harsh environment, heavy traffic stress and chemical damages.
Reliable formulation with predictable performance satisfies the short construction lead time in a lowest overall cost also considering maintenance. 
Benefits
Impervious UHPC overlay prevents any chemical agents (de-icing agents) and rebars corrosion
Enhanced durability of bridge deck even under harsh condition.
Reduced overlay crack risks.
Excellent abrasion resistance withstands heavy traffic stress.
Fully satisfy bridge aesthetic purpose with a high-quality visual appearance.
Achieve a thin deck overlay, offering extra structural bearing strength
Fast and efficient construction by using most reliable formulation
Consistent quality for the powder solution from batch to batch
Maximized life span of the bridge
Reduced total cost in the bridge lifecycle
 
Features
AALBORG RECOVER TM, white premixed Ultra High-Performance Concrete, is based on FUTURECEM®   patented binder technology, which offers highly advantageous limestone calcined clay synergy, without being constrained by the availability and quality of by-products from other industries.  The product has the following properties, 
Low permeability 
Highly improved packing and shrinkage compensation to resist carbonation and alkali reaction 
Excellent freeze-thaw cycles performance
High whiteness thanks to Aalborg White ® cement
High compressive and flexural tensile strength
Self-compacting or thixotropic behavior by using the proper concrete admixtures
 
Applications
Overlay for new bridges
Old bridge rehabilitation and protection
More applications to be explored by the user with Cementir's support.