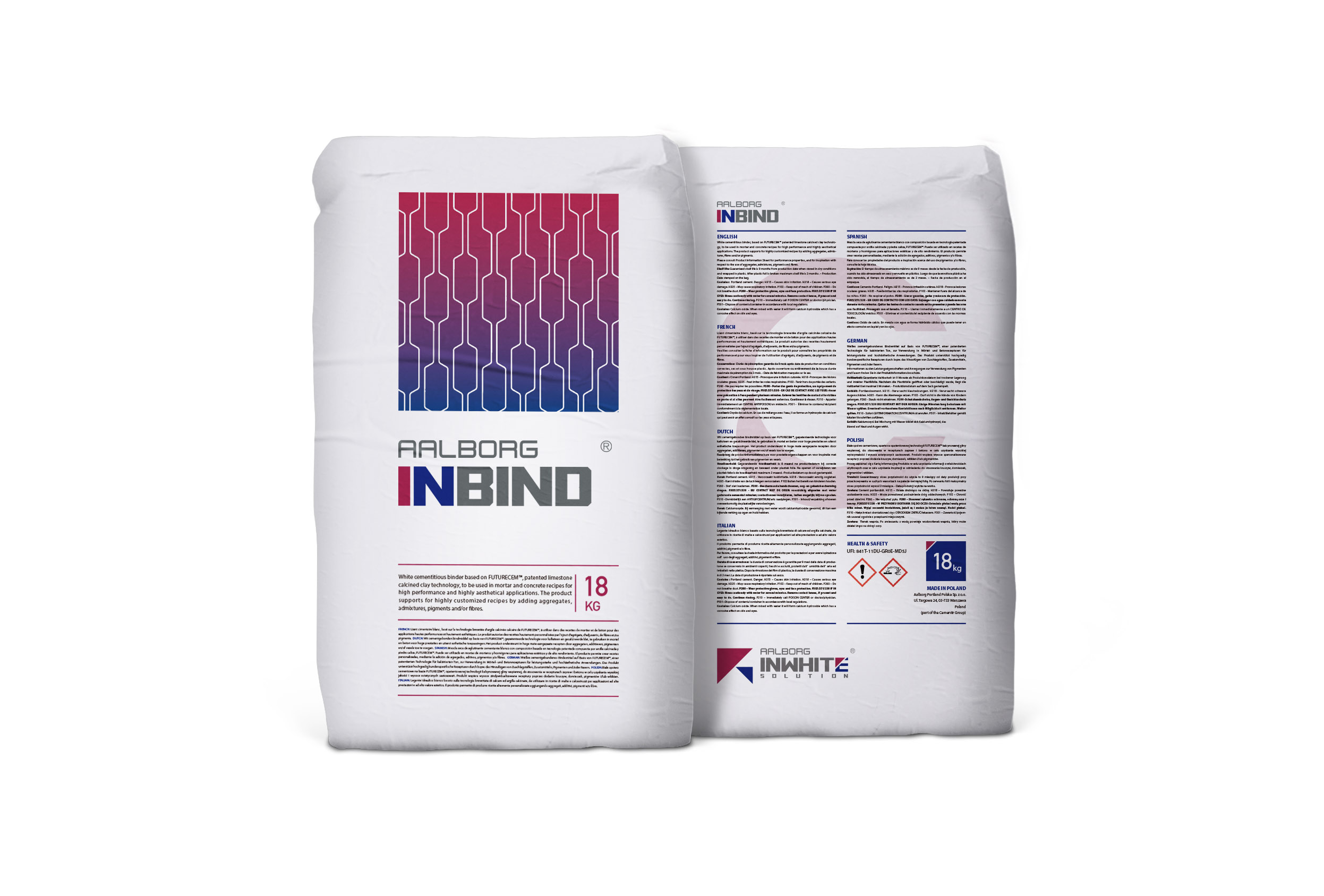 White cementitious binder to be used in mortar and concrete recipes for high performance and highly aesthetical applications.
The flexible binder solution supports precast producers to achieve highly customized UHPC with a selection of local aggregates and suitable admixture.
Based on Cementir's patented limestone calcined clay technology FUTURECEM®, the product benefits the manufacturers to have a more sustainable quality product supply and produce high durable and aesthetic high-performance concrete.
InBind® is an affordable and efficient solution that allows precast producers to achieve cost reduction of new product development while preserving performances.
Benefits
White INBIND®  is based on FUTURECEM® patented limestone calcined clay technology, which secures a sustainable quality product supply. 
FUTURECEM® empowers UHPC product with high level of durability even in the harsh environment, minimized cracks and smooth surface.
Outstanding color performance for high aesthetics value.
Flexible binder solution allows your highly customized UHPC with a selection of local aggregates, pigments, fibres and suitable admixture.
Support your typical industrial production process with a user-friendly binder solution.
Affordable binder product with flexible customization solution model 
Reduced total cost on UHPC development in a most reliable way
Easy to formulate desired UHPC products in a safe way
Support from our engineering team to develop a recipe, targeting a specific application, within customer's needs.
 
Features
White cementitious binder INBIND® is based on FUTURECEM® patented technology, which offers highly advantageous limestone calcined clay synergy, without being constrained by the availability and quality of by-products from other industries. The product has the following properties, 
High early and final strength 
White colored, thanks to Aalborg White® cement
Outstanding durability properties of the final mix
Applications
All around binder suitable for wet-cast applications when high compressive strengths, durability and aesthetics are required. Further uses can be explored on demand.