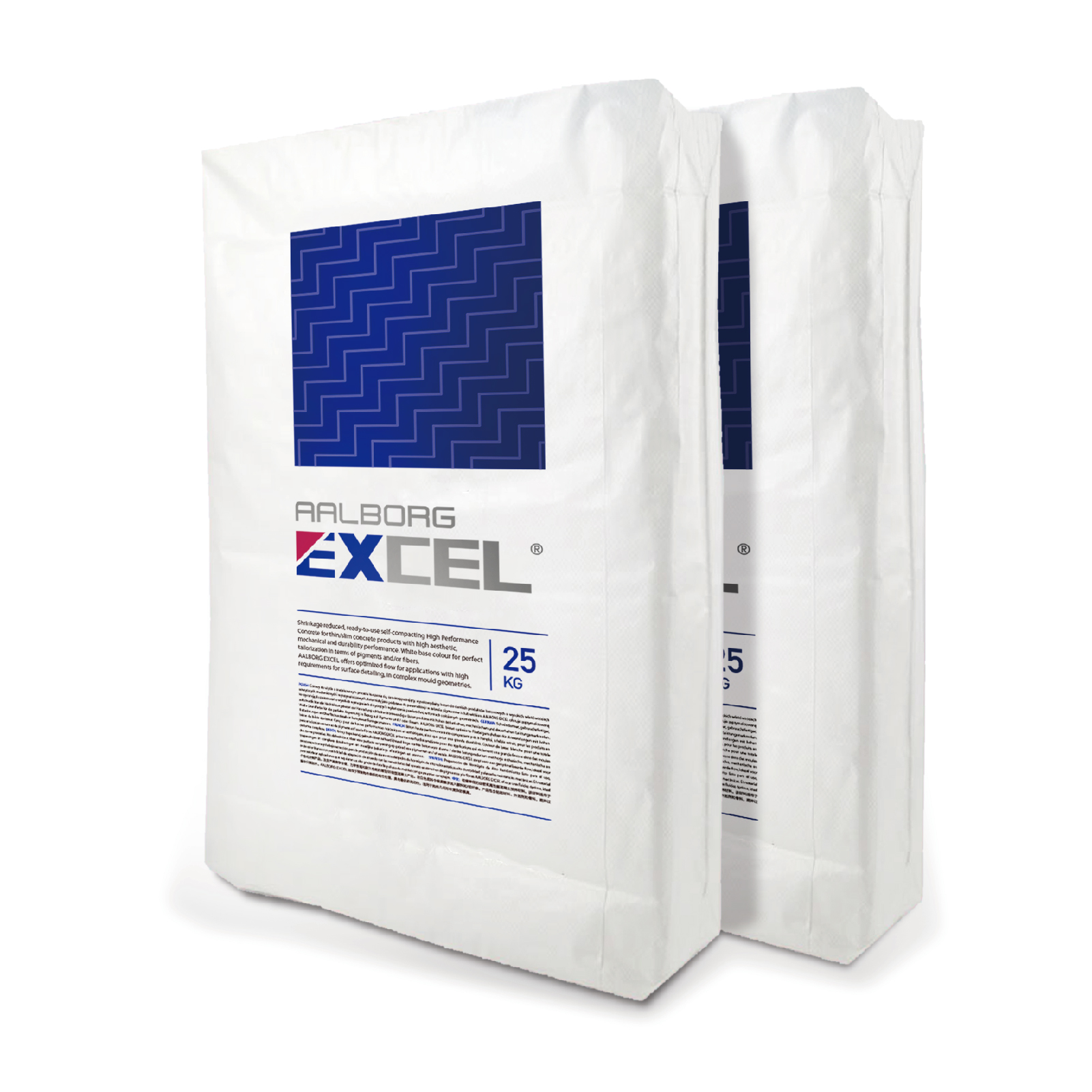 AALBORG EXCEL® is a shrinkage reduced, ready-to-use, self-compacting Ultra High-Performance Concrete (UHPC) for the manufacturing of thin/slim concrete products with high aesthetic, mechanical and durability performance. Binder, admixtures and aggregates are included, only water should be added during mixing.
AALBORG EXCEL® offers enhanced flow for products with high requirements to surface detailing, in complex mould geometries. After mixing with water, the product results in a white base coloured High-Performance Concrete for personal tailorization in terms of pigments. Due to its high flowability, fibres can be added to adjust mechanical properties, whilst still maintaining self-compacting properties.
Main applications
Light weight high strength panels: façades, cladding, sun-screens, ornamental elements
Artistic and ornamental elements made in concrete.
Gardening / street architectural elements.
Benefits
Workability: self-compacting properties and long flow retention.
Strength: high early and final strength
Predictable and reliable performance: balanced chemistry for controlled workability and hydration
Shrinkage reduced: minimizes the risk of cracks.
Highly durable: even when exposed to harsh environment.
Color performance: high whiteness ideal for architectural and ornamental elements.