Background
Paving Group is a leading boutique concrete product manufacturer supplying to residential, commercial projects, councils and government associations across the East Coast. Paving Group products are manufactured in Brisbane and Adelaide and supplied to over 180 resellers in QLD, NSW, VIC, ACT and SA. Across five brands with a combined 120 years of experience in the pre-cast stone and paving industry, our products are also often specified by architects for large scale construction or council restoration projects.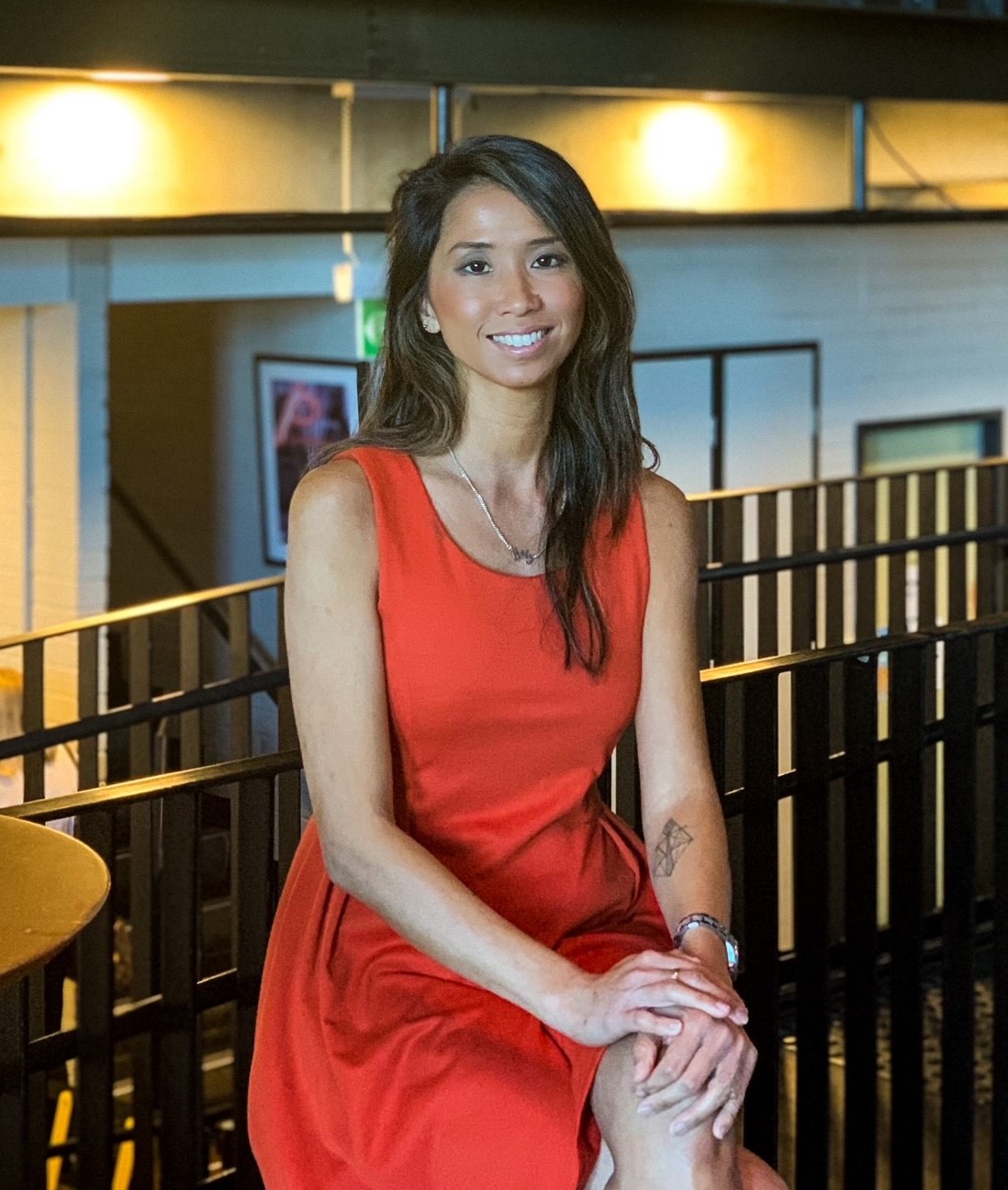 Aily Lamb is the Managing Director of Paving Group
Q: In the project of new Skate Park in the Sydney Park, why do you choose Aalborg White cement for making coloured concrete coping of the bowl area?
Our client, Concrete Skate Parks were briefed to construct the skate park bowls in a specific colour hence they got us to use the same coloured oxide in the concrete coping to match accordingly.
The main advantage of using precast concrete from quality white cement are very simple: superior precision and greater strength. We are able to adjust and increase the strength by ensuring the coping pieces are made with a higher cement content, that's why we use Aalborg White CEM I 52.5N. As the coping ages over time they get harder and harder, and the sheer strength is ideal to withstand the punishment of skateboard trucks and bike pegs.
In addition, concrete coping only requires annual sealing once installed and generally requires little maintenance.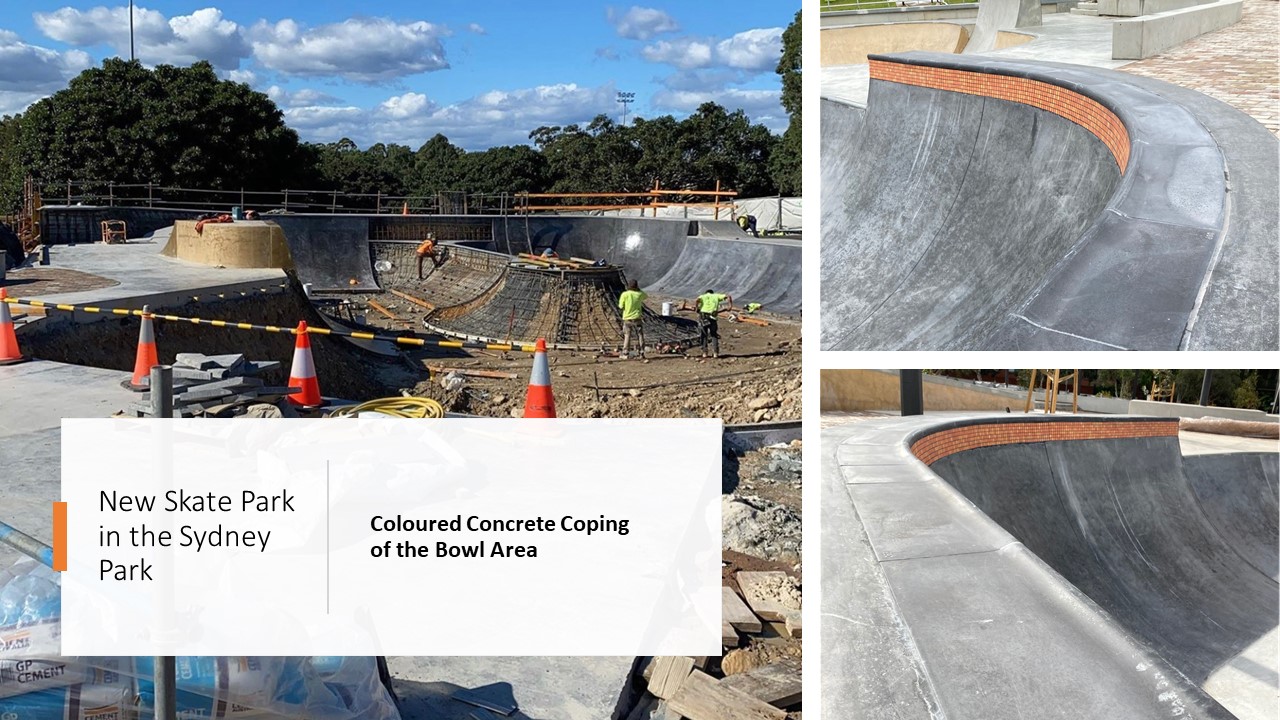 Q: White Cement has always been the only choice for Paving Group in the product development. What product ranges uses Aalborg White cement?
Our entire range based on white cement: pavers, pool coping, wall capping, tactile pavers (TGSIs), landscaping, kerbing and edging products.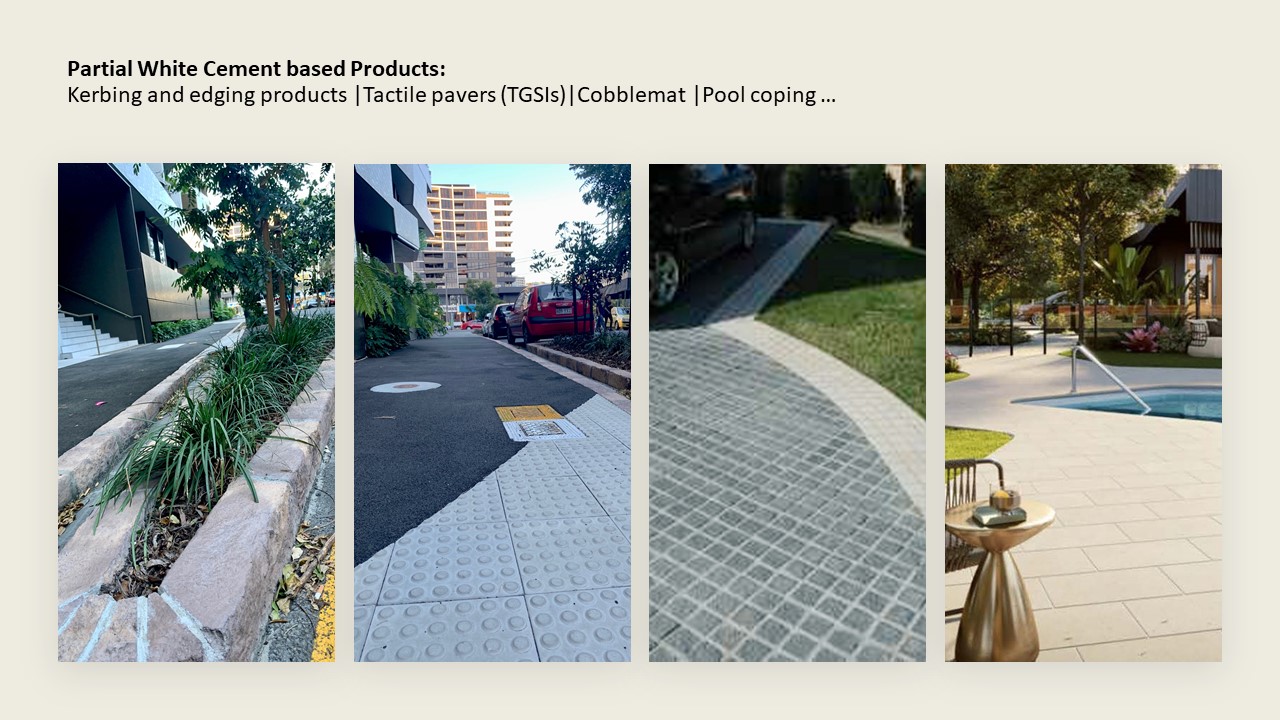 Q: What advantages does consistent high-quality Aalborg White cement bring to your products and projects?
Our pavers are often used at large-scale residential and commercial construction sites, often with high pedestrian traffic. In addition, we manufacture drivieway cobble mats, park steps, walking trails and tactile ground surface indicators, all which are required to be very strong, durable and weather resistant.
Consistent high quality of Aalborg White cement used in our mix ensures that all our products attain a superior strength of at least 50MPa concrete.
Paving Group Projects based on AALBORG WHITE® CEMENT